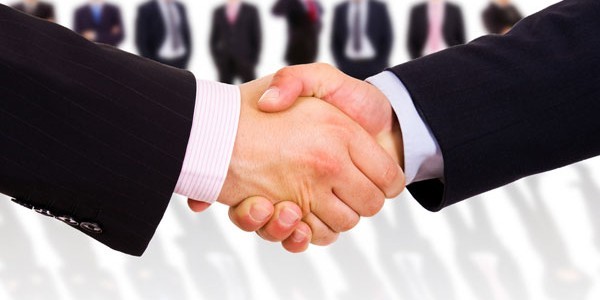 Our recruitment motto is: "Recruit for success".
The characteristic of successful candidates
Having deep knowledge, being expert in their field.
Thinking and acting systematically; having ability of learning and applying new knowledge into reality activities.
Being passionate, desirous, devoted and responsible.
Being proactive, creative, positive, confident, bravery to overcome all difficulties; facing challenges in order to succeed.
Coming to Phuc An Thinh not only to find a job, but also to find an ideal working environment to realize the dream of becoming leading experts.
Connecting and cooperating with leading experts to success
If you are a leading expert and you have been succesfull in your career, you will be easy to show your superiority when you work with other leading experts at Phuc An Thinh. We will help you retain your career passion, continously create impressionable innovation and performance… Your success is success of Phuc An Thinh.
Helping candidates prepare well
Assessing candidates is not only based on some rounds of test or interview. We are ready to take time to discuss about competencies requirements, performance requirements and challenges which the candidates have to face and overcome at Phuc An Thinh. After the interviews, if the candidates have any questions, they can contact with the interviewers through emails or handphone to get more information.
This is the best orientation for the candidates so that they can success easily when they become a member of Phuc An Thinh.
Not only interview and evaluate but also share opinions openly.
This is the most different point in recruitment style of Phuc An Thinh.
Apart from testing and interviewing, we usually share with the candidates the results of recruiting evaluation.
From some interviews, some candidates might realize their strengths and weaknesses more clearly. We hope that, they will have more clearly objectives in the career path. Although they are not suitable with Phuc An Thinh, we often take time to give them some advices so that they can be more successfull in the future.
Besides, we are ready to receive opinions or comments from all the candidates about many different aspects in order to make the recruitment more perfectly.
- The candidates who are not suitable at the present may be suitable in the future.
Maybe Phuc An Thinh has a lot of things to attract you and make you love to be a member here.
Even if some candidates are not successful, they can know why and will have better approaches to succeed in another chance. We desire to keep in touch with them and have more chances to realize their strengths. We surely invite you attend other interviews in the future.